Customer Testimonials for Kightlinger Auto Sales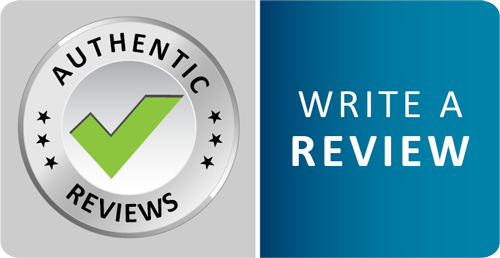 SCOTT OBRIEN -
2013 CHEVY CRUZE
New Review
May 26, 2019
For
Kightlinger Auto Sales
14469 Conneaut Lake Rd, Meadville, PA
Easiest car buying experience I have ever had. The whole process took about two hours. I was in and out of there with the deal I wanted. I will definitely be back there the next time I'm looking for a vehicle.
PAULA BARTEL -
2011 HONDA ACCORD
New Review
May 25, 2019
For
Kightlinger Auto Sales
14469 Conneaut Lake Rd, Meadville, PA
This business's warm atmosphere and equally warm employees, especially the "boss," made me glad I bought my car here. Tom, A.K.A., "the boss," is relaxed, genuine, and prepared to work with you. He worked with me to get a better warranty with the purchase of my car. There was zero pressure, zero stress. I actually had a good time, as Tom and his crew laugh easily and take the day in stride. It was a nice change. I can see why they have so many good reviews. Thankx guys!
Carrie Baker -
2016 NISSAN ALTIMA
Recently purchased a 2016 Nissan Altima. I had considered some places closer to Erie where we live, but nothing remotely compared. I really wanted to do business with a smaller family owned dealership, and steer clear of the bigger corporate like ones. KitesCars did not disappoint us. They offered several different vechicle types to fit almost any budget. Chris and Tom did a fantastic job getting me into a low mileage , well maintained car. The process was smooth, and Jen did an awesome job of explaining all the paperwork , so it was easy to understand. If you're looking for a no nonsense car buying experience, were they are reasonable and capable of working with all kinds of Credit terms...I highly recommend them. They report to all credit agencies, which is excellent for those looking to build or re build credit. Unless my future car purchase is a new car off the showroom floor, I'll be buying future cars from here. Well done Kites, well done
Heidi -
2010 DODGE GRAND CARAVAN
If you are looking for a new vehicle I would highly recommend kightlinger auto sales! I was starting to think I would never find a vehicle because of my credit and these guys got me approved... They are very nice and helpful.... I love my van and will come back to them in the future if I ever get another vehicle.... Thank you guys for helping me. Your awesome!
:)
BRENDA -
2013 DODGE AVENGER
Easy to work with! Very friendly! Nice selection of cars! Found several we liked, settled on the one for us! Great folks!
JEREMY -
2013 CHEVY CRUZE
Just got my new car and being a first-time car buyer they were very nice and explaining everything to me step-by-step even though I have bad credit they were great enough to work with me I want to say if you're going to buy a car this is the place to go bad credit or no credit they're good
TASHANNA -
2016 HYUNDAI SONATA
I recently made a purchased of a 2016 Hyundai Sonata and they took really good care of me. Tom worked to get me approved and he worked with me to find a great car when I couldn't make up my mind great man. Jen explained all my paperwork to me and made the process so understandable. Thank You guys I love my car!!!
LISA -
2014 FORD ESCAPE
ARE YOU LOOKING TO PURCHASE A VEHICLE? I think you are..... We just made a purchase of 2014 Ford Escape , Tom was awesome, Got us hooked up...The best car dealership we have come into contact with to date....they will be who will deal with from now. on....We are so thankful for all the their help...They are AWESOME......
:)
MELISSA -
2005 BUICK RENDEZVOUS
I bought a Rendezvous from you all in February and I absolutely love my car. I couldn't be happier with the service I received and how helpful and willing everyone was to get me into a car. Its perfect for me and my family. Thank you for all your help.
KERSTON -
2006 JEEP GRAND CHEROKEE
I recently bought a 2006 Jeep Grand Cherokee (that I absolutely LOVE!) after I wrecked and totaled my car. Kites cars staff is awesome and worked with me to find a new vehicle! I would definitely come back, thank you all so much for your great customer service!
JOY -
2016 JEEP PATRIOT
Excellent customer service! I'm so happy with my Jeep that I purchased today! I would recommend Tom and his staff to anyone looking to purchase a newer vehicle.
KERRY -
2013 CHEVY CRUZE
everyone there was very friendly and so helpful with helping me find what i wanted with a a good affordable price range!
MARY -
2009 DODGE JOURNEY
Great place! My boyfriend and I have horrible and no credit, they made it happen for us both! We had been to many places before trying to get a new car to fit our growing family and we're running out of time. We were upfront and honest about everything, laying it out there and we got our new car! It took us a little time to get the OK from a bank and proper paperwork but with their time and help we were able to get a loan! A comment that I appreciated was them trying to get the loan in both our names so it would help improve my credit and give my boyfriend credit, killing two birds with one stone. Thank you!
LIBERTY -
2006 TOYOTA 4RUNNER
This has been the easiest place I have even got a vehicle from. The sale went smoothly. I have a great reliable vehicle for my kids and myself now. Tom helped us out a lot. I definitely recommend going here first before any other place. They make sure their vehicles are clean and safe. Not many places do that. I've had my 06 Toyota 4runner for a few months now and it still is running great and clean. Thank you for great customer service. Very kind and helpful.
LISA -
2006 HUMMER H2
Love my HUMMER H2....thanks Tom and all guys, great place to buy a car
KIM -
BL BL BL
Best place to go to if u need a car. I have purchased 2 cars from them and will go back when i need a new vehicle. TheY really do care about their customers
STEVE -
2009 GMC SIERRA
This was by far the best car dealership to deal with. These guys are a class act. Very professional and friendly service. Every car on the lot was very nice and well services. Would recommend the guys to everyone! Also offers an in house service garage which is great. Keep up the good work guys!
BRAD -
2004 ACURA MDX
These guys are rock solid. Very professional and courteous. We had a few hurdles and they blew through them no problem. Thank you guys.
JOHN -
2000 FORD EXCURSION
John Goldsmith
Awesome transaction, smooth..... What impressed me the most was... After an "out the door" price was final.... A few problems arouse with inspection... I'm guessing after $ 400 to $ 600 in parts.. They replaced the worn parts.... Fresh sticker... And n
ot one word was mentioned about "repair costs"... Same out the door price... And believe me... With 40 plus years buying cars... I've seen it all!!! thanks Frankie and Tom!! Personal !!! .... But... Professional !!! Two Thumbs Up !!
SCOTT -
2008 VOLKSWAGEN BEETLE
We bought a VW New Beetle last year. We had impaired credit, but Kightlinger took care of us and got us the loan without any hassle. The car is great and we have had no problems with it. The staff was very friendly and helpful. We had been looking for a Beetle, and this was the best deal overall. We drove from Cleveland, and it was well worth it. I would buy from Kightlinger again....and I probably will!
ELIZABETH -
2008 NISSAN ALTIMA
Thank you so much!!
I did recently buy a vehicle from you and I am very pleased with it..everyone at the office was amazing and helped me with any questions I had! It was very worth every hour I drove to you! Thank you so much again!

Elizabeth Willard

Sent from my iPhone

On May 14, 2012, at 8:29 AM
A -
2005 CHEVY COBALT
kjb1010
3/22/2011 4:48:53 PM
Overall Score: 5.0
Reason for Visit: Sales (Used)

I recommend this dealer: Yes

Employee(s) Dealt With: Tom Kightlinger and Jen

My Review of Kightlinger Auto Sales:
This may sound Hokey or made up but it's absolutely true. I was turned down by four dealerships before finding Kightlingers online. I picked out a 2005 Cobalt from his "view our inventory" list and sent an Email to Tom. He got right back to me and was very understanding of my credit "issues". He was very honest about the car and financing. After a week of emails, I went to pick it up and it was a beautiful, safe automobile. I love it and want to thank Tom and Jen for going the extra mile to get me in my Chevy.
KOLLEN -
2008 FORD RANGER
Great Service
Tom,
I would like to thank you again for your response and actions regarding the issues I have been having regarding the Ford Ranger. WOW!!!! I must admit I am very happy and appreciative of the great service you gave me. I will definitely keep you in mind for future endeavors!!!
March 10, 2010 by Kollen R in Youngstown, OH
CHAD + JACKEY -
1997 CHEVY BLAZER
Kightlinger Auto Sales 5 97 Chevrolet bazer I just purchased
hey just want to thank you for the blazer we love it drove it all day today pretty much and erie sucks plowing so for once we were the ones driving by instead of the ones stuck thank you so much.
Chad + Jackey N
December 29, 2009 by Anonymous
LISA -
2005 VOLKSWAGEN JETTA
THIS REVIEW POSTED ON DEALER RATER.COM by actual customer of Kightlinger Auto Sales
mona5lisa2001
9/29/2012 7:40:47 PM

Customer Service:
Quality of Work:
Friendliness:
Overall Experience:
Price:
Overall Score: 5.0

Review OptionsWrite a Review
Report This Review
Respond to this Review
Send to a Friend
Print this Review

Reason for Visit: Sales (Used)

I recommend this dealer: Yes

Employee(s) Dealt With: Tom and Cortney

My Review of Kightlinger Auto Sales:
This is the review people want to read. I came to Knightlinger's based on an internet ad I saw. I called first and asked all the up front questions about the vehicle I wanted to look at. And then I asked what information they would need from me in order to purchase a vehicle. I live 1 1/2 hrs away from Meadville, Pa. I have life long friends in this area who had nothing but good things to say about Tom and Cortney. So I drove up, met with them and the experience was FANTASTIC!
This is the place you want to go to! A small town family business with a big heart. Tom went over the car with me, and being used, it had a minor issue. Knightlinger's fixed the issue, had the car all clean and ready for me when I came to pick it up. Now, My credit is not the best, but Cortney worked with the bank, and I supplied the correct papers and information and we got the deal done. A few months after I had been driving the car, I noticed a strange sound, so I called Knightlingers. Tom Sr, said I should bring the vehicle in for them to look at. They were so accomodating, Tom Sr and I met half way and exchanged vehicles, allowing me to drive one of their vehicles so I would not be stuck. They fixed my car in 2 days, went over everything, and I have not had any issues since. I bought a 2005 WV Jetta, and I love it.
I think so much of this business that I drove there today with my oldest son, while he makes his first car purchase. And soon I will be back with my youngest son to buy another car from Knightlinger Auto. This is a family business that cares.........
I have nothing but good things to say and I do recommend Knightlinger's to my friends and family.
Kites Cars -
2000 Quality Vehicle
At Kites Cars we are proud of the quality used cars we sell and our dedication to serve the needs of our customers. This is reflected in the amount of repeat business we receive. Whether this is your first purchase with us or one of many that you've had, you can count on our dedicated sales staff to make it the best buying experience possible.